Adam Halaš (HAMU)
He graduated from the Music and Dance Faculty of the Academy of Performing Arts in Prague, majoring in nonverbal and comedy theater. In 2016 he was appointed associate professor of AMU. Since 2010 he has been Head of the Department of Non-Verbal Theater and internal teacher at HAMU. He was a long-time dramaturge and artistic director of the NoD Prague Experimental Space (2000 – 2016). As a principal and dramaturge he has been organizing since 1998 popular mime sessions in the AERO cinema and other venues in Prague. He is a member of the executive board of the FEM – Federation of European Mime and as a dramaturge he is part of the international student festival MY MIME. In 2016 he was dramaturge of the international festival PRAGUE NONVERBAL at the La Fabrika Theater.
He has performed as a mime and actor in non-verbal performances. As a director, choreographer and dramaturge he is involved in the creation of non-verbal projects. He leads workshops of physical theater in the Czech Republic and abroad. He is a member of the grant committee for dance and non-verbal theater of the Ministry of Culture and the City of Prague. Since 2018 he has also been a member of the HAMU Artistic Council. In 2011 he was awarded the Prize of the Festival … Next Wave as Person of the Year for his contribution in the field of mimic theater and for artistic management of the NoD space. He cooperated with important artists of mimic theater such as prof. Boris Hybner, prof. Ctibor Turba, prof. Milan Sládek and Bolek Polívka.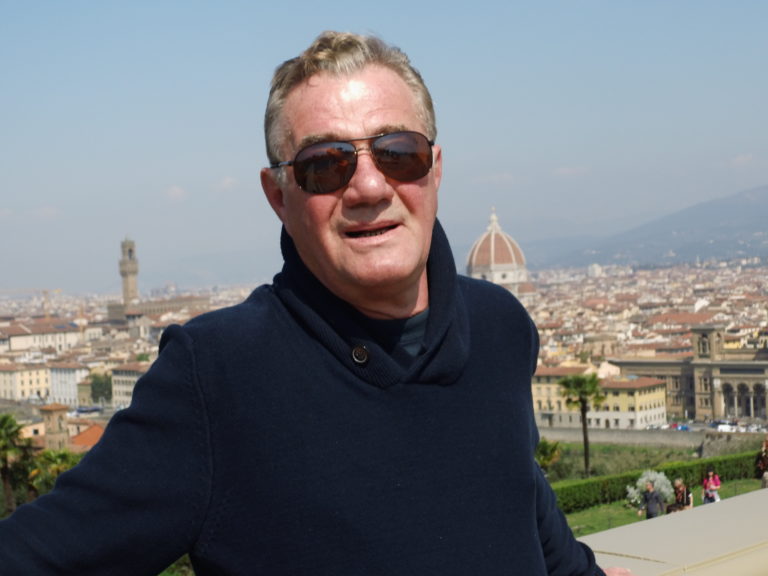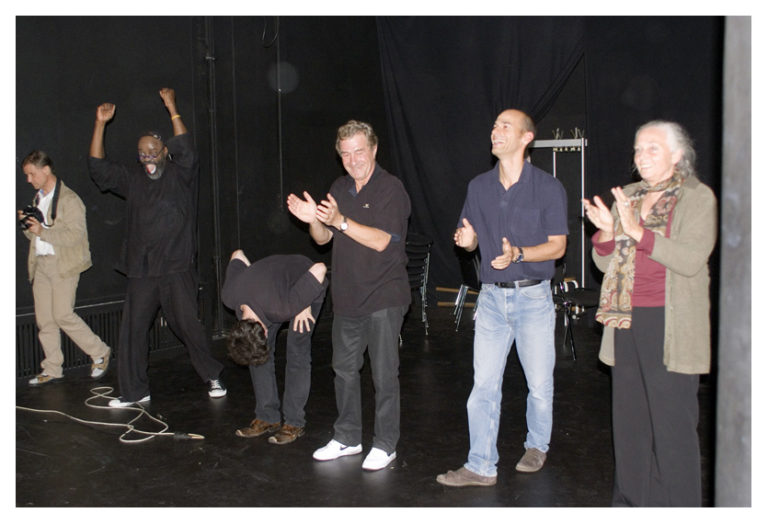 Nils-Zdenek Kühn (Die Etage)
was headmaster of ETAGE School of Performing Arts for 37 years,
Fine Arts e.V in Berlin and director of the mime department and physical theatre.
Mime, originally from the Czech Republic, studied
dance and pantomime at the Prague Conservatory. He was an assistant of professor Miloslav Lipinsky. Collaboration with the Laterna Magica. Co-founder of the ensemble Pantomima Praha.
Tours in the USSR, Europe, USA and other states, teacher of international master classes, television appearances.
In 1978 he founded the ETAGE IV – Center for the Performing Arts,
in 1981 THE ETAGE school for the performing and visual arts
in Berlin.
In 2013 he founded together with Adam Halas and Bartolomiej Ostapczuk the FEM – Federation of European Mime and is also its chairman.
DIE ETAGE
The department Pantomime/Physical Theater of ETAGE Berlin was founded in 1982 by Nils-Zdenek Kühn and is in a close context with dance and drama. The aim is to educate artists who are both author, actor and director at the same time. Since the establishment of this department there have been numerous theatrical performances, festivals, guest performances and exchange programs carried out. In May 2018, Elke Kaiser took over the management of the department. As an internationally experienced actress and lecturer, she continues this work with her team.
HAMU Prague
The Department of Pantomime is the youngest department at The Music and Dance Faculty of The Academy of Performing Arts in Prague which was founded in 1992. Mime originally was a specialization at the Dance Department, which became from the 1980´s an independent study programme  called Choreography of Mime. Its founder and leading pedagogue was the outstanding Mime Prof. Ladislav Fialka. After him it was Prof. Ctibor Turba who came with a wider concept of Nonverbal Theatre and Comedy who was head of this Department until 1999. After he had left Prof. Boris Hybner became head of the Department under whose guidance it stayed until 2010. During his period the study programme was focussed on the basic styles of Mime Theatre / Mime, Slapstick, Clown / and the name of the Department was changed into Department of Pantomime. In 2010 MgA. Adam Halas Ph.D. became the head of the Department coming with a new educative concept of Mime Theater. Apart the basic styles the education is focussed on further styles of Mime such as Physical Theater and New Circus. Through this connection of the classical as well as the contemporary styles the study programme is linking to the Tradition of Czech Pantomime offering a modern approach towards Mime reacting on the present. The study programme is focussed especially on Devised theater of the attendants.
Elke Kaiser (Die Etage)

Elke Kaiser began her studies in 1986 at the "Conservatoire des Arts et Techniques du Cirque et du Mime" in Paris. She worked with Gérard Le Breton and developed her own style based upon a combination of Marcel Marceau's Decroux technique and Le Coque's style of Commedia dell'Arte.
After completing her training, Elke toured Europe with the Mimage Mime Troup, whose name became her moniker.
She was then trained as an actress in Germany and received her State Diploma (Bühnenreifeprüfung) in Theatre and began her career as an actress and a solo mime artist. She continued her studies and holds degrees in Acting for the Camera and Screenwriting. As a comedienne, Elke brings over (25) characters to life for the entertainment of those attending trade shows, stage shows, and events.
Beyond performing, Elke is committed to teaching and training mime and acting to the next generation of performers. She currently teaches at the prestigious Performing Arts School, "DIE ETAGE" in Berlin. Additionally, she has taught seminars on Body Language to business leaders and Mime to children that are deaf. Elke's commitment to her profession is deep and total.
Sara Mangano and Pierre-Yves Massip (Company Mangano-Massip)
They met in 1994 at the Marcel Marceau school of Mime and ever since then they have chosen to explore together the vast world of their imagination. For over fifteen years, they have worked as a duo to shape a gestural and visual theatre where the body is both the tool and the goal. "We work with the drama of movement that can echo our everyday lives with all its little ups and downs as well as take us on an epic lyrical journey into our thoughts".
A poetic and popular theater that whilst rooted in the grammar of mime desires to enrich itself with the vocabulary of other new theatrical styles.
After working within Marcel Marceau's Company during 10 years, Sara and Pierre-Yves founded in 2010 their own company: The Company Mangano-Massip (ex Autour du Mime).
From 2010 theirs shows have been toured around the world: China, United States, Kossovo, Poland, Iran, Italy, Switzerland, Spain, England,Israel, Chili, Porto Rico,     Singapore, Montenegro, Germany, Korea, Brazil…
Their work has given birth to numerous shows: « Rémanence»,  « Les Aimants», « Archibald et Margaret », « Tell me the truth and other stories », «The adventures of Pym the clown », « The 4 seasons » and the work in progress « Life in a box ».
We are very attached to the idea of transmitting our art, and our teaching is based on the understanding and use of the three major mime techniques: Marcel Marceau, Etienne Decroux and Jacques Lecoq. We strive for the recognition of the Art of Mime in the theatrical world and the eyes of the general public. We have created many projects with this goal in mind, notably: Mim'Provisation and Mimesis.
Mime Miroslav Kasprzyk
"Pantomime means to wear your heart on your sleeve."
One of the leading Slovak mimes was born on October 30, 1962 in Liptovský Mikuláš, where he has been living and making his art. He is a member of FEM – Federation of European Mimes and one of
the initiators and founders of the first Slovak professional association – AMIS, which in January 2019 opened its doors to all mines, clowns, jugglers, actors of non-verbal theatres and physical theatre
ensembles or a new circus. General Assembly in Žilina voted through the establishment of the association and Miroslav Kasprzyk was unanimously elected its first chairman on January 17, 2016.
The most significant project of this "artist without words" which has been in a process for incredible 25 years is the international festival PAN. It is the only, largest and oldest festival of pantomime and movement in Slovakia which discovers, teaches and educates new, young talents for art of silent  expression.
He grew up in Liptovský Hrádok, in the region of Liptov, and studied at pedagogical school in the Czech Republic. After his studies he returned back to Slovakia and addition to various jobs, he has been working with an amateur theatre in Liptovský Mikuláš since his 20s and later started to do pantomime as well. His two sons follow in his footsteps. His older son Lukáš (1984) graduated the Academy of Performing Arts in Bratislava – Department of Sound Composition. He was awarded a prestigious Slovak film prize called Slnko v sieti by the Film Academy for sound in the documentary movie "Richard Müller – Nespoznaný" (note: Richard Müller – Unrecognized). His significant projects
are ARSY-VERSY, STANKO, BRATISLAVAFILM, LOVE, LOCAL TV as well as series such as Kuchyňa, Milenky etc. In addition to his profession, and actually since his childhood, he has been dedicated to improvisation and pantomime. His younger son Tomáš (1988) as well as his older brother Lukáš, has been growing up and working actively in the Štúdio pantomímy Kasprzyk. He currently lives in Prague, where he successfully completed his master degree at HAMU Prague, Nonverbal
Theatre Department and he belongs to a new generation of Slovak pantomime artists, which is a great promise for modern Slovak pantomime. His wife Eliška Kasprzyk from Písek (the Czech Republic) as
well as Tomáš completed her master degree at HAMU Prague, Nonverbal Theatre Department, and has been devoted herself to pantomime, new circus, artistic movement, dance and teaching new
talents.

Miroslav Kasprzyk started to participate in theatre and art in amateur ensemble in Liptovský Hrádok in 1982-1983. Later, along with his friend Vladimír Hradecký, he founded the MAJAFO student ensemble as a result of many improvisations performed together. Successful performances with the ensemble revealed talent for art without words. His solo pantomime career was launched in 1985 with
a staging titled "0,1,2,3 or 3,2,1,0" and summer pantomime courses in the town of Strání, and then in Jena with the mime Harald Seime. The artist Miroslav Kasprzyk currently lives, works, creates and even teaches and educates in Slovakia, particularly in Liptovský Mikuláš, and also abroad. On his artistic way, he promotes and makes all people who are interested in pantomime, including disabled children, acquainted with this kind of art.
He teaches at Church Conservatory of Music in Bratislava, in the summer art camp Letavy, in the Summer Theatre Camp in Počúvadlo (2019 – 25th year), and in countless workshops in theatres and
at festivals where he also performs, e.g. Festiválek Praha and MIME FEST Polička, Warszawa. He is the founder of the oldest and the only pantomime festival in Slovakia – PAN, which has been working successfully for 25 years and according to the doyen of Slovak pantomime Milan Sládek, it is unprecedented in Europe. PANart – a pantomime competition for students at conservatories as well as secondary art schools and universities, which has celebrated the fourth year, is a novelty. It opened a new platform for searching talented young people and links the academic world with live pantomime. Miroslav Kasprzyk's own artistic work is varied because he uses all movement elements possible, from pantomimic technique to ordinary movement and from stylization to unbridled improvisation, not excluding verbal expression or acting. He is fully devoted to children's art staging and performances for adults. He has had countless performances at home and abroad. In 2020, Slovak pantomime will celebrate 60 years of its existence. With more than 30 years of experience Miroslav Kasprzyk is an integral part of this kind art. We cannot forget to mention the pantomime graduates from Studio
Kasprzyk, hundreds of students, huge audience, and thousands of graduates of the unique PAN pantomime festival, which will celebrate incredible 26 years in 2019.
Jens Finke (Die Etage)
Jens Finke lives near Berlin and works as a freelance pantomime, clown, director, coach and teacher for Semperoper Dresden, State Theatre Cottbus, Children and Youth Theater Mannheim, ThaSch-Theater, Eventilator Berlin, Theater Vorpommern Stralsund , College for Film and Television Potsdam, Theater "Handgemenge" and School of Performing Arts "Die Etage" in Berlin.
Stylistically, he is associated with the pantomime techniques of Jean Soubeyran and Marcel Marceau, the acting joy of Charlie Chaplin and all "fresh ideas".
In addition to basic pantomime techniques, Jens Finke specializes in slapstick, stage combat and visual comic effects.
Since 2000, he works as a slapstick pantomime and performs as a solo actor "Zack" with several tour productions.
In 1985 he founded the mime theater FINKE-FALTZ with Matthias Faltz, which tours through Germany, Russia, Luxembourg, Belgium, Hungary, Czech Republic, Poland, Austria, Switzerland, France, Spain, Italy, Cameroon, Japan and Korea.
He completed his training at the pantomime ensemble of the Deutsches Theater Berlin, the Theatre de L'ange Fou, the Theater du Mouvement Paris and Christian Mattis Switzerland.
He received the professional recognition A and B of the GDR.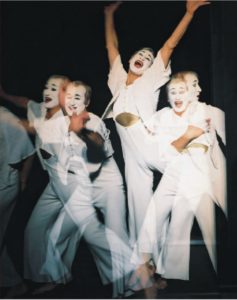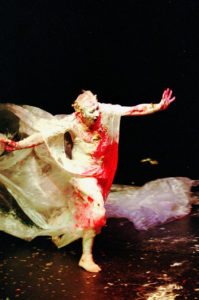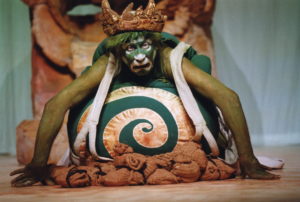 Milan Sladek
* 23. February 1938, Strezenice Slovakia
Pantomime, choreographer, director and pedagogue
At first Milan Sladek was fascinated by fine art. He attended the art school in Bratislava with a focus on "wood carving", which he graduated in 1957 with a high school diploma. Even during middle school, he was also interested in the theater. His first pantomime he gave in the student theater of the J. A. Comenius University in Bratislava. Milan Sladek continued his studies at the theater faculty of the Academy of Performing Arts in Bratislava. In 1958 he presented his first production "Evening of the Pantonime" in Bratislava. In the following years he became a pupil of Emil Frantisek Burian in Prague, a magician of poetic theater and one of the most important founders of the Czech avant-garde. Here Sladek got his first professional engagement. With Eduard Zlabek, the solo dancer and choreographer of the Burian Theater "D34", Milan Sladek founded his first pantomime ensemble. The pantomime comedy "Hrca" / "The Bump" premiered on March 10, 1960. Here, his fictional character "Kefka", Sladek's alter ego, took the stage for the first time.
Sladek's view of pantomime art differs significantly from that of French pantomime artists. In his first pantomime productions he already focuses on collaboration with his ensemble. Themes and means of expression, which he chooses for his productions influence his pantomime representation and his personal expression – so his works are different and unique. In 1962 Sladek returned to Bratislava with his ensemble, and they became an autonomous group in the Slovak National Theater. Milan Sladek and
his ensemble received a variety of invitations abroad and in the following years became a regular guest at renowned foreign festivals.
In 1968, Milan Sladek took over the management of a theater studio in Bratislava, which housed three ensembles under one roof – pantomime, cabaret and drama. In the same year began the promising political events – the so-called "Prague Spring". On August 21, 1968, the armies of five states of the Warsaw Pact attacked Czechoslovakia. In 1968, Milan Sladek left his country and moved with a part of
his ensemble to Sweden and in 1970 from there to the Federal Republic of Germany. Here, Cologne on the Rhine becomes his second home, and he finds new space for the further development of his creative work. The pantomime art knows no language barriers, and so Milan Sladek quickly acclimatized in the new environment. His ensemble belonged to the most renowned pantomime ensembles in the world.
In 1974, Milan Sladek opened his "Theater Kefka" in Cologne, the theater that at the time was the only permanent pantomime theater in Western Europe. Two years later, on his initiative and under his artistic direction, the International Pantomime Festival "Juggler" was launched, which, together with financial and organizational support from the City of Cologne, was one of the best of its kind in the world for twelve years. The journalists rated the city of Cologne as the "Mecca of the World Pantomime".
Over the past 25 years of intensive cooperation with the Goethe-Institut, Milan Sladek and his ensemble have visited more than fifty countries around the world. He has participated in countless festivals around the world.
The pedagogical work of Milan Sladek mostly takes shape in projects with young people. He regularly conducts workshops not only in his theater, but also in many different countries around the world. In 1987, he was appointed professor at the Folkwang Academy of Music and Performing Arts in Essen, where he headed the pantomime department. From 1979 to 2004 he worked as a pedagogue with the
German-French youth organization DFJW / Office franco-allemand pour la Jeunesse OFAJ, founded by Charles de Gaulle and Konrad Adenauer.
After the fall of the communist regime, Milan Sladek first returned to his homeland in 1989. In 1994 he became director of the "Theater Arena" in Bratislava. He initiated the restoration of the historic Arena building and headed the newly founded "International Institute for Movement Theater" until June 2002. In 2002, Milan Sladek left Bratislava and returned to Germany to participate in various international projects from Cologne, in addition to his own artistic work. In 2005, he staged "The Three penny Opera" in Tokyo. In 2006 he participated in the reconstruction of the premiere of J.W. Mozart's pantomime "Pantalon and Columbine" KV 446 for the Mozart Festival in Vienna. In January 2016, Sladek presented his production "Antigone" to UNESCO in Paris.
THE MAIN PRICES AND AWARDS
1963 – Prize of the Ministry of Culture, Prague
1965 – Grand Prix de Nancy, Theater Festival Nancy
1967 – First Prize for Director, Theater Festival Istanbul
1968 – Prize of the Ministry of Culture on the occasion of the 50th anniversary of Czechoslovakia
1968 – Leopold Daniels Award, USA
1998 – "Zlatá bula" The Golden Bull of the city Bratislava
2000 – Ludovit-Stur-Record, presented by the Slovak President Rudolf Schuster
2000 – Federal Cross of Merit 1st class, awarded by Federal President Johannes Rau
2009 – Lifetime Achievement Award, Festival Gagy Slovakia
2016 – "Trebbia Foundation" European award, Prague
2017 – Award of the Bauturm Art Prize, City of Cologne on the Rhine "Theater im Bauturm"
2018 – silver medal presented by the Rector of the Academy of Performing Arts in Prague
Elias Elastisch
Artist Name Elias Elastisch,


Born 17/08/1985 in Greifswald, Germany

Mime solo show "Loud Silence", on tour in germany, czech republic, luxembourg, spain, south korea since 2012

Walk-Act Artists for Events and Cooperative Projects since 2012
Founded 2012 pantomime collective "Wurmpüree Deluxe" together with Nicolas Rocher. 2012-2016 Mimeshows in Berlin with Wurmpüree Deluxe
Founded in 2016 Duo Mimikry with Nicolas Rocher
Premiere of Duo Mimikry "Visual Short Stories" 2017 at the Berlin MIME Festival 2017 on 15.03.2017. The show has since been performed in Belgium, Slovakia, Switzerland, Great Britain and Macedonia.
First prize with Duo Mimikry at the Mime Festival PANPHYS 2017 in Skopje, Macedonia
Performance of "Visual Short Stories" at Edfringe 2018 (Scotland) at the French Institute. Received various positive reviews (The List, Wee Review, etc.)
Co-production with Hans Hirschmüller: solo show "Mama" based on the work of fitzgerald kusz, since 2017 on tour in germany
Circus Theater Variete Concept with Ensemble Circus Kadarka from 2016-2018
Opera production "The False Gardener" and "Dancing Carmina Burana", directed by Christoph Hagel 2016-2017
Takeover of the role of Mephisto in the show "Faust ohne Worte" (directed by Tom Quaas), tour planned in China 11/2019
since 2020 – member of Cirque du Soleil
RADIM VIZVÁRY 
Radim Vizváry is a mime artist, performer, director, choreographer and educator. He is one of the most distinguished and internationally acclaimed figures in contemporary European mime. He holds a doctoral degree from the Music and Dance Faculty of the Academy of Performing Arts in Prague.
He won the Czech Actors' Association's Thalia Award in 2016 and the International Theatre Institute's ITI medal in 2018. He has been listed in the Oxford Encyclopaedia since 2014. His performances Uter Que (2013) and VIP (2018) received nominations for the Theatre News Award. His work has been recognized by a range of other awards both at home and abroad. In 2018 he was awarded medal by International Theatre Institute for outstanding long-term commitment to the performing arts. 
He has over one hundred performances to his name as author, performer, director, dramaturge or choreographer. He has performed throughout Europe as well as in North America, Asia and Africa. His performances e.g. at the Korzo and Nederlands Dans Theater in the Netherlands, at the Atlas Performing Arts Center in Washington, D.C. or at the Hainan Centre for the Performing Arts in China have all won critical acclaim. He is the founder and artistic director of the Mime Prague theatre company and the co-founder of the Tantehorse ensemble.
Radim Vizváry teaches at the Department of Non-Verbal Theatre Music and Dance Faculty of the Academy of Performing Arts in Prague. He spent three as an educator years at Die Etage in Berlin. He collaborates systematically with the TeaK Theater Academy in Helsinki and the Academy of Arts in Cairo. He has also worked with Academies in China, Poland, Italy, Spain, etc.
He is currently based at Theatre BRAVO! in Prague. As choreographer and director, he collaborates with the National Theatre in Prague. He is also active in the contemporary circus area, he collaborates with the Cirqueon New Circus Centre in Prague and Losers Cirque Company. He is director of the international pantomime festival Mime Fest and the artistic director of the international street theatre festival Comedians in the Streets.
"Vizváry is undoubtedly the greatest figure of contemporary mime, capable of encompassing both its present and its classical heritage." Ladislava Petišková, Taneční aktuality.cz
Additional information: https://cs.wikipedia.org/wiki/Radim_Vizváry
Mimenstudio Dresden
Ralf Herzog's 45 years of stage work and the thereby initiated tradition of classical pantomime is the core of the association Mimenstudio Dresden e.V. His earnings are beside his own productions the education of numerous students, the art direction of the company Mimenbühne from 1992 till 2018, the management of an own stage for pantomime from 1996 till 2018 and the organization of the international Pantomime Festival Dresden. 
In August 2018 Ralf Herzog handed over the art direction of the company Mimenbühne and supports the association as teacher and artistic coach. Since then the association Mimenstudio e.V. is managed by a strong team consisting of a new president and former student Michael Meinel and additional voluntary working members. The vision for them is to maintain and further develop the art form of pantomime in Dresden and Saxony as a tradition. Currently the association works on the further development of the communication network on local as well as international level, the organization of exchange days, training courses and the continuation of the 35 years old international pantomime festival in Dresden.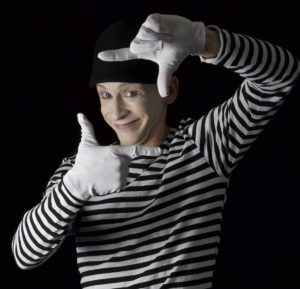 Pablo Zibes
* 1971 in Buenos Aires is actor and mime; he has resided in Germany since 1995.
==Biography==
After completing his training as an actor at The Municipal School of Performing Arts (Escuela Municipal de Arte Dramático or EMAD) in Buenos Aires in 1991, Pablo became a professional mime.
He furthered his pantomime skills through courses in Argentina and the Swiss"Scuola Teatro Dimitri".
He collected experience as a mime and street performer while traveling through Europe and Asia.
He performs mostly for festivals, events, conventions, and television; he specializes in walk-around entertainment as different characters, such as a robot or wind-up toy soldier.
==Prizes and distinctions==
Festival in Koblenz, [[Germany]]
Bochumer Kleinkunstpreis, [[Germany]]
Grazie [[Mantua]] Festival, [[Italy]]
==External links==
https://www.pablo-zibes.de
http://www.pantomime-company.de

Administrator in:
http://www.pantomime-mime.com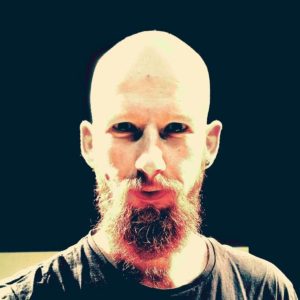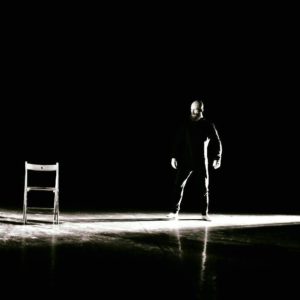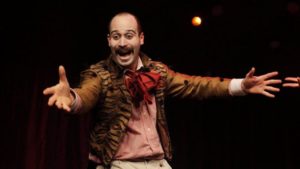 Lukáš Šimon
Graduate of the Faculty of Pantomime (today the Faculty of Non-Verbal Theater) of the Academy of Performing Arts in Prague (HAMU). From 2015 to 2017 he worked as a secretary at the Faculty and since 2016 he is a teacher of pantomime and physical mime there. He completed a semester-long pantomime internship at Die Etage in Berlin. He is also a lecturer of circus disciplines for children and youth at circus centre Cirqueon. He performs as a mime at Image Theatre in Prague, is a member of theatre groups of Sacra circus, Teatr Novogo fronta and is a regular guest performer at the National Theater and at Rockopera Prague. As a lecturer he regularly teaches pantomime, nonverbal theatre and circus arts at festivals both at home and abroad.
Anton Eliaš
Anton

 studied acting at the Conservatory in

 Košice and subsequently also studied pantomime at HAMU in Prague.

 

He enriched his experience

 at


movement workshops from internationally recognized artists (Miroslav Kasprzyk, Michal Hecht,

 Radim Vizváry, Milan Sladek, etc.) He regularly performs as a movement performer at National

 theater, at the theatre Minor in Prague and he also

 performed in the works of leading Czech and foreign artists (Radim Vizváry,

 Magdalena Švecová, Dan Špinar, Martin Talaga, etc.).
In 2018 he was nominated by the Czech Dance Platform for
 dancer of the year.
Mime Studio – Lukáš Šimon & Anton Eliaš
Mime Studio is a newborn group of professional mimes based in Prague, Czech Republic. Current members are: Lukáš Šimon, Anton Eliaš and Valéria Daňhová
Performance: ROBO ERECTUS
I don't smoke, don't drink, don't get old, don't require any attention and don't have any feelings. I am a robot. And a nuclear bomb has changed my life… it's quiet. Just dust and rubble everywhere in a barren landscape. No signs of life anywhere. The last two survivors are in a robot factory. A long journey awaits them – without emotion, destination or assistance. A journey into a world where they have never been.
A journey full of discovery, exploration… and contemplation. Where should they go if there's nobody to show them the way? Watch their story unfold in this original movement performance created by Lukáš Šimon and Anton Eliaš.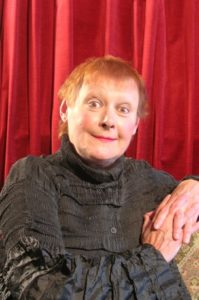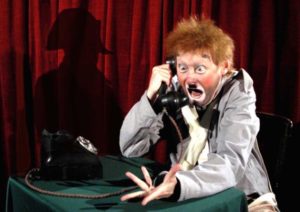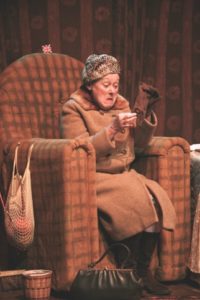 Nola Rae

Born in Sydney, Nola immigrated to London with her family in 1963 to train as a dancer.
After training at the Royal Ballet School in London, she danced professionally at Malmö Stadsteater and Tivoli Pantomime Theatre in Copenhagen, before studying mime with Marcel Marceau in Paris.
She was a founder member of the French based International Research Troupe Kiss, co-founded Friends Roadshow with the American clown Jango Edwards, and was a member of the Bristol Old Vic Company.

In 1974 Nola founded the London Mime Theatre with her partner Matthew Ridout. Her work has been seen in 68 countries to date.

In 1977 she instigated the London International Mime Festival, which celebrated its 44th edition in January, 2020

Nola's early solo sketch shows mixed mime, dance, clowning, puppetry and controlled lunacy.
In 1990 Nola radically changed her style and began presenting full length comic dramas. These included Elizabeth's Last Stand, directed by Simon McBurney, Mozart Preposteroso and Exit Napoleon Pursued by Rabbits, both directed by John Mowat with whom she created Shakespeare the Works, a wordless presentation of Macbeth, Hamlet (for two hands), King Lear and Romeo and Juliet. This popular show toured to 26 countries over 3 years.
Her new clown piece Not Quite Right, now in production, is also directed by John Mowat.
She is also working on short films in which she interprets famous English poetry in clown.

Nola has directed clown versions of Garcia Lorca's The House of Bernarda Alba and Strindberg's Miss Julie in Sweden, Ibsen's The Wild Duck in Norway, Bram Stoker's Dracula the Clown in Romania and The Three Musketeers in Austria.

Broaden Your Mime and The Clown Speaks without Words are Nola's workshops dedicated to letting the body do the talking

Her awards include the Charlie Rivel Medal for Comedy at the Festival of Amandola in Italy, Total Theatre Lifetime Achievement Award in Edinburgh, and in 2008 she was awarded an M.B.E. honour by the Queen of England for her services to Drama and to Mime.

Website: www.nolarae.com        Youtube: Nola Rae Selections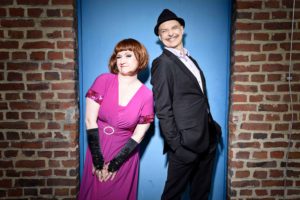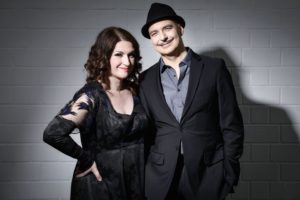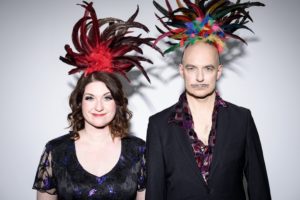 Deana and Holger Ehrich
Deana Ehrich (Kozsey)
was born in Zagreb (CRO), grew up in Germany
studied theatre- and film studies and Slavic studies at University of Bochum and "Freie Universität Berlin"
graduated in mime at the Performing Arts School DIE ETAGE Berlin 1996.
Since then she is working as a performer, director and teacher.
Holger Ehrich
graduated in theatre- and media-studies at University of Bochum (GER)
artistic director "Welttheater der Straße" and "Kleinkunstwochen Schwerte" (2018-present)
artistic director "International ComedyArts Festival Moers" (2006-2018)
Holger Ehrich enjoys creating in different formats. Among his collaborations with other artists are an exhibition (2016), a bike-tour with site-specific theatre productions (2014) and an audio-tour for European-Culture-Capital program "Ruhr2010".
External links:
https://www.facebook.com/duo.diagonal
https://www.instagram.com/duo_diagonal
Duo Diagonal
Founded in 1999, Duo Diagonal combines mime, physical comedy and contemporary clown art. The heart of their productions is visual theatre, but they also incorporate language and music.
To date they created the feature-length productions "Lolo Zng – a galactic evening", "Glamour & Disaster" and "Branka & Roger", as well as several shorter and mobile performances.
Beside their stage performances they create
site-specific productions, like a theatrical tour through the Ruhrland Museum (2000-2002)
video productions, like the music-video "Du bringst mich um…" together with singer-songwriter Johanna Zeul (2020)
unique formats, like "The Smallest Cabaret on Earth", a 5-minute-extravaganza in a small tent for for eight guests per show (premiered 2019)
The Germany-based Duo Diagonal tours internationally and performed in Japan, South Korea, Hong Kong, Netherlands, Germany, Austria, Italy, Rumania, Poland and Switzerland.
Their productions have been awarded a.o. at KölnComedyFestival ("Kölner Applaus 2019"), Internationales Usedomer Kleinkunstfestival, Heilbronner Lorbeeren.