Adam Halaš (HAMU)
He graduated from the Music and Dance Faculty of the Academy of Performing Arts in Prague, majoring in nonverbal and comedy theater. In 2016 he was appointed associate professor of AMU. Since 2010 he has been Head of the Department of Non-Verbal Theater and internal teacher at HAMU. He was a long-time dramaturge and artistic director of the NoD Prague Experimental Space (2000 – 2016). As a principal and dramaturge he has been organizing since 1998 popular mime sessions in the AERO cinema and other venues in Prague. He is a member of the executive board of the FEM – Federation of European Mime and as a dramaturge he is part of the international student festival MY MIME. In 2016 he was dramaturge of the international festival PRAGUE NONVERBAL at the La Fabrika Theater.
He has performed as a mime and actor in non-verbal performances. As a director, choreographer and dramaturge he is involved in the creation of non-verbal projects. He leads workshops of physical theater in the Czech Republic and abroad. He is a member of the grant committee for dance and non-verbal theater of the Ministry of Culture and the City of Prague. Since 2018 he has also been a member of the HAMU Artistic Council. In 2011 he was awarded the Prize of the Festival … Next Wave as Person of the Year for his contribution in the field of mimic theater and for artistic management of the NoD space. He cooperated with important artists of mimic theater such as prof. Boris Hybner, prof. Ctibor Turba, prof. Milan Sládek and Bolek Polívka.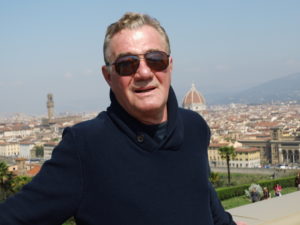 Nils-Zdenek Kühn (Die Etage)
was headmaster of ETAGE School of Performing Arts for 37 years,
Fine Arts e.V in Berlin and director of the mime department and physical theatre.
Mime, originally from the Czech Republic, studied
dance and pantomime at the Prague Conservatory. He was an assistant of professor Miloslav Lipinsky. Collaboration with the Laterna Magica. Co-founder of the ensemble Pantomima Praha.
Tours in the USSR, Europe, USA and other states, teacher of international master classes, television appearances.
In 1978 he founded the ETAGE IV – Center for the Performing Arts,
in 1981 THE ETAGE school for the performing and visual arts
in Berlin.
In 2013 he founded together with Adam Halas and Bartolomiej Ostapczuk the FEM – Federation of European Mime and is also its chairman.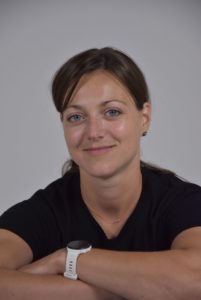 Lucie Lísková is the coordinator of FEM. During her studies at the Pantomime department in HAMU (Prague) she completed one semester at Die Etage in Berlin. After the graduation in Prague she came back to Berlin for an internship in Czech Center. At this time she started to help developing Czech-German cultural cooperation. Later she also worked at Die Etage in Public Relations. She started to work for FEM in 2019. She currently lives with her family in Prague.
DIE ETAGE
The department Pantomime/Physical Theater of ETAGE Berlin was founded in 1982 by Nils-Zdenek Kühn and is in a close context with dance and drama. The aim is to educate artists who are both author, actor and director at the same time. Since the establishment of this department there have been numerous theatrical performances, festivals, guest performances and exchange programs carried out. In May 2018, Elke Kaiser took over the management of the department.
HAMU Prague
The Department of Pantomime is the youngest department at The Music and Dance Faculty of The Academy of Performing Arts in Prague which was founded in 1992. Mime originally was a specialization at the Dance Department, which became from the 1980´s an independent study programme  called Choreography of Mime. Its founder and leading pedagogue was the outstanding Mime Prof. Ladislav Fialka. After him it was Prof. Ctibor Turba who came with a wider concept of Nonverbal Theatre and Comedy who was head of this Department until 1999. After he had left Prof. Boris Hybner became head of the Department under whose guidance it stayed until 2010. During his period the study programme was focussed on the basic styles of Mime Theatre / Mime, Slapstick, Clown / and the name of the Department was changed into Department of Pantomime. In 2010 MgA. Adam Halas Ph.D. became the head of the Department coming with a new educative concept of Mime Theater. Apart the basic styles the education is focussed on further styles of Mime such as Physical Theater and New Circus. Through this connection of the classical as well as the contemporary styles the study programme is linking to the Tradition of Czech Pantomime offering a modern approach towards Mime reacting on the present. The study programme is focussed especially on Devised theater of the attendants.
Sara Mangano and Pierre-Yves Massip (Company Mangano-Massip)
They met in 1994 at the Marcel Marceau school of Mime and ever since then they have chosen to explore together the vast world of their imagination. For over fifteen years, they have worked as a duo to shape a gestural and visual theatre where the body is both the tool and the goal. "We work with the drama of movement that can echo our everyday lives with all its little ups and downs as well as take us on an epic lyrical journey into our thoughts".
A poetic and popular theater that whilst rooted in the grammar of mime desires to enrich itself with the vocabulary of other new theatrical styles.
After working within Marcel Marceau's Company during 10 years, Sara and Pierre-Yves founded in 2010 their own company: The Company Mangano-Massip (ex Autour du Mime).
From 2010 theirs shows have been toured around the world: China, United States, Kossovo, Poland, Iran, Italy, Switzerland, Spain, England,Israel, Chili, Porto Rico,     Singapore, Montenegro, Germany, Korea, Brazil…
Their work has given birth to numerous shows: « Rémanence»,  « Les Aimants», « Archibald et Margaret », « Tell me the truth and other stories », «The adventures of Pym the clown », « The 4 seasons » and the work in progress « Life in a box ».
We are very attached to the idea of transmitting our art, and our teaching is based on the understanding and use of the three major mime techniques: Marcel Marceau, Etienne Decroux and Jacques Lecoq. We strive for the recognition of the Art of Mime in the theatrical world and the eyes of the general public. We have created many projects with this goal in mind, notably: Mim'Provisation and Mimesis.
Mime Miroslav Kasprzyk
"Pantomime means to wear your heart on your sleeve."
One of the leading Slovak mimes was born on October 30, 1962 in Liptovský Mikuláš, where he has been living and making his art. He is a member of FEM – Federation of European Mimes and one of the initiators and founders of the first Slovak professional association – AMIS, which in January 2019 opened its doors to all mines, clowns, jugglers, actors of non-verbal theatres and physical theatre ensembles or a new circus. The most significant project of this "artist without words" which has been in a process for incredible 26 years is the international festival PAN.
            He grew up in Liptovský Hrádok, in the region of Liptov, and studied at pedagogical school in the Czech Republic. After his studies he returned back to Slovakia and addition to various jobs, he has started to participate in theatre and art in amateur ensemble in Liptovský Hrádok in 1982-1983. Later, along with his friend Vladimír Hradecký, he founded the MAJAFO student ensemble as a result of many improvisations performed together. Successful performances with the ensemble revealed talent for art without words. His solo pantomime career was launched in 1985 with a staging titled "0,1,2,3 or 3,2,1,0" and summer pantomime courses in the town of Strání, and then in Jena with the mime Harald Seime. The artist Miroslav Kasprzyk currently lives, works, creates and even teaches and educates in Slovakia, particularly in Liptovský Mikuláš, and also abroad. On his artistic way, he promotes and makes all people who are interested in pantomime, including disabled children, acquainted with this kind of art.
            His pedagogical practice include a 15 years on Church Conservatory of Music in Bratislava. Currently he teaches at PinkHarmony Academy Conservatory of Music in Zvolen, in the summer art camp Letavy, in the Summer Theatre Camp (2020 – 26th year), and in countless workshops in theatres and at festivals where he also performs, e.g.  Festiválek Praha and MIME FEST Polička, Warszawa. He is the founder of the pantomime festival in Slovakia – PAN, which has been working successfully for 26 years and according to the doyen of Slovak pantomime Milan Sládek, it is unprecedented in Europe. It is the only, largest and oldest festival of pantomime and movement in Slovakia which discovers, teaches and educates new, young talents for art of silent expression. PANart – a pantomime competition for students at conservatories as well as secondary art schools and universities, which has celebrated the fourth year, is a novelty. It opened a new platform for searching talented young people and links the academic world with live pantomime. Miroslav Kasprzyk's own artistic work is varied because he uses all movement elements possible, from pantomimic technique to ordinary movement and from stylization to unbridled improvisation, not excluding verbal expression or acting. He is fully devoted to children's art staging and performances for adults. He has had countless performances at home and abroad. In 2020, Slovak pantomime will celebrate 60 years of its existence. With more than 30 years of experience Miroslav Kasprzyk is an integral part of this kind art. We cannot forget to mention the pantomime graduates from Studio Kasprzyk, hundreds of students, huge audience, and thousands of graduates of the unique PAN pantomime festival, which will celebrate incredible 27 years in 2020.