Adam Halaš (HAMU)
He graduated from the Music and Dance Faculty of the Academy of Performing Arts in Prague, majoring in nonverbal and comedy theater. In 2016 he was appointed associate professor of AMU. Since 2010 he has been Head of the Department of Non-Verbal Theater and internal teacher at HAMU. He was a long-time dramaturge and artistic director of the NoD Prague Experimental Space (2000 – 2016). As a principal and dramaturge he has been organizing since 1998 popular mime sessions in the AERO cinema and other venues in Prague. He is a member of the executive board of the FEM – Federation of European Mime and as a dramaturge he is part of the international student festival MY MIME. In 2016 he was dramaturge of the international festival PRAGUE NONVERBAL at the La Fabrika Theater.
He has performed as a mime and actor in non-verbal performances. As a director, choreographer and dramaturge he is involved in the creation of non-verbal projects. He leads workshops of physical theater in the Czech Republic and abroad. He is a member of the grant committee for dance and non-verbal theater of the Ministry of Culture and the City of Prague. Since 2018 he has also been a member of the HAMU Artistic Council. In 2011 he was awarded the Prize of the Festival … Next Wave as Person of the Year for his contribution in the field of mimic theater and for artistic management of the NoD space. He cooperated with important artists of mimic theater such as prof. Boris Hybner, prof. Ctibor Turba, prof. Milan Sládek and Bolek Polívka.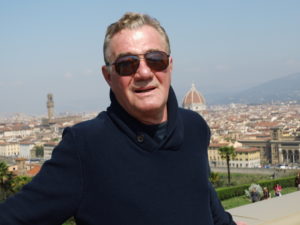 Nils-Zdenek Kühn (Die Etage)
was headmaster of ETAGE School of Performing Arts for 37 years,
Fine Arts e.V in Berlin and director of the mime department and physical theatre.
Mime, originally from the Czech Republic, studied
dance and pantomime at the Prague Conservatory. He was an assistant of professor Miloslav Lipinsky. Collaboration with the Laterna Magica. Co-founder of the ensemble Pantomima Praha.
Tours in the USSR, Europe, USA and other states, teacher of international master classes, television appearances.
In 1978 he founded the ETAGE IV – Center for the Performing Arts,
in 1981 THE ETAGE school for the performing and visual arts
in Berlin.
In 2013 he founded together with Adam Halas and Bartolomiej Ostapczuk the FEM – Federation of European Mime and is also its chairman.
DIE ETAGE
The department Pantomime/Physical Theater of ETAGE Berlin was founded in 1982 by Nils-Zdenek Kühn and is in a close context with dance and drama. The aim is to educate artists who are both author, actor and director at the same time. Since the establishment of this department there have been numerous theatrical performances, festivals, guest performances and exchange programs carried out. In May 2018, Elke Kaiser took over the management of the department.
HAMU Prague
The Department of Pantomime is the youngest department at The Music and Dance Faculty of The Academy of Performing Arts in Prague which was founded in 1992. Mime originally was a specialization at the Dance Department, which became from the 1980´s an independent study programme  called Choreography of Mime. Its founder and leading pedagogue was the outstanding Mime Prof. Ladislav Fialka. After him it was Prof. Ctibor Turba who came with a wider concept of Nonverbal Theatre and Comedy who was head of this Department until 1999. After he had left Prof. Boris Hybner became head of the Department under whose guidance it stayed until 2010. During his period the study programme was focussed on the basic styles of Mime Theatre / Mime, Slapstick, Clown / and the name of the Department was changed into Department of Pantomime. In 2010 MgA. Adam Halas Ph.D. became the head of the Department coming with a new educative concept of Mime Theater. Apart the basic styles the education is focussed on further styles of Mime such as Physical Theater and New Circus. Through this connection of the classical as well as the contemporary styles the study programme is linking to the Tradition of Czech Pantomime offering a modern approach towards Mime reacting on the present. The study programme is focussed especially on Devised theater of the attendants.
Sara Mangano and Pierre-Yves Massip (Company Mangano-Massip)
They met in 1994 at the Marcel Marceau school of Mime and ever since then they have chosen to explore together the vast world of their imagination. For over fifteen years, they have worked as a duo to shape a gestural and visual theatre where the body is both the tool and the goal. "We work with the drama of movement that can echo our everyday lives with all its little ups and downs as well as take us on an epic lyrical journey into our thoughts".
A poetic and popular theater that whilst rooted in the grammar of mime desires to enrich itself with the vocabulary of other new theatrical styles.
After working within Marcel Marceau's Company during 10 years, Sara and Pierre-Yves founded in 2010 their own company: The Company Mangano-Massip (ex Autour du Mime).
From 2010 theirs shows have been toured around the world: China, United States, Kossovo, Poland, Iran, Italy, Switzerland, Spain, England,Israel, Chili, Porto Rico,     Singapore, Montenegro, Germany, Korea, Brazil…
Their work has given birth to numerous shows: « Rémanence»,  « Les Aimants», « Archibald et Margaret », « Tell me the truth and other stories », «The adventures of Pym the clown », « The 4 seasons » and the work in progress « Life in a box ».
We are very attached to the idea of transmitting our art, and our teaching is based on the understanding and use of the three major mime techniques: Marcel Marceau, Etienne Decroux and Jacques Lecoq. We strive for the recognition of the Art of Mime in the theatrical world and the eyes of the general public. We have created many projects with this goal in mind, notably: Mim'Provisation and Mimesis.
Mime Miroslav Kasprzyk
"Pantomime means to wear your heart on your sleeve."
One of the leading Slovak mimes was born on October 30, 1962 in Liptovský Mikuláš, where he has been living and making his art. He is a member of FEM – Federation of European Mimes and one of the initiators and founders of the first Slovak professional association – AMIS, which in January 2019 opened its doors to all mines, clowns, jugglers, actors of non-verbal theatres and physical theatre ensembles or a new circus. The most significant project of this "artist without words" which has been in a process for incredible 26 years is the international festival PAN.
            He grew up in Liptovský Hrádok, in the region of Liptov, and studied at pedagogical school in the Czech Republic. After his studies he returned back to Slovakia and addition to various jobs, he has started to participate in theatre and art in amateur ensemble in Liptovský Hrádok in 1982-1983. Later, along with his friend Vladimír Hradecký, he founded the MAJAFO student ensemble as a result of many improvisations performed together. Successful performances with the ensemble revealed talent for art without words. His solo pantomime career was launched in 1985 with a staging titled "0,1,2,3 or 3,2,1,0" and summer pantomime courses in the town of Strání, and then in Jena with the mime Harald Seime. The artist Miroslav Kasprzyk currently lives, works, creates and even teaches and educates in Slovakia, particularly in Liptovský Mikuláš, and also abroad. On his artistic way, he promotes and makes all people who are interested in pantomime, including disabled children, acquainted with this kind of art.
            His pedagogical practice include a 15 years on Church Conservatory of Music in Bratislava. Currently he teaches at PinkHarmony Academy Conservatory of Music in Zvolen, in the summer art camp Letavy, in the Summer Theatre Camp (2020 – 26th year), and in countless workshops in theatres and at festivals where he also performs, e.g.  Festiválek Praha and MIME FEST Polička, Warszawa. He is the founder of the pantomime festival in Slovakia – PAN, which has been working successfully for 26 years and according to the doyen of Slovak pantomime Milan Sládek, it is unprecedented in Europe. It is the only, largest and oldest festival of pantomime and movement in Slovakia which discovers, teaches and educates new, young talents for art of silent expression. PANart – a pantomime competition for students at conservatories as well as secondary art schools and universities, which has celebrated the fourth year, is a novelty. It opened a new platform for searching talented young people and links the academic world with live pantomime. Miroslav Kasprzyk's own artistic work is varied because he uses all movement elements possible, from pantomimic technique to ordinary movement and from stylization to unbridled improvisation, not excluding verbal expression or acting. He is fully devoted to children's art staging and performances for adults. He has had countless performances at home and abroad. In 2020, Slovak pantomime will celebrate 60 years of its existence. With more than 30 years of experience Miroslav Kasprzyk is an integral part of this kind art. We cannot forget to mention the pantomime graduates from Studio Kasprzyk, hundreds of students, huge audience, and thousands of graduates of the unique PAN pantomime festival, which will celebrate incredible 27 years in 2020.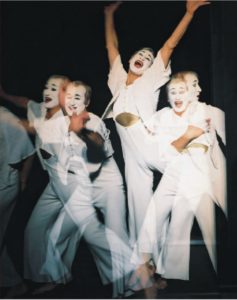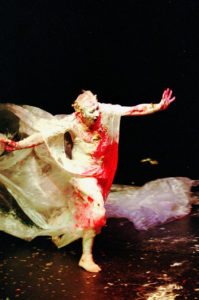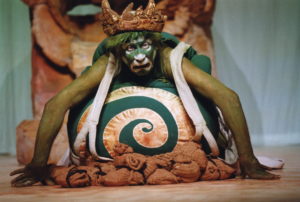 Milan Sladek
The pantomime, choreographer, director, mask maker and teacher, born in Strezenice (Slovakia) in 1938, first attended the art school in Bratislava, subject "wood carving", which he graduated from high school in 1957. He continued his studies in drama at the Theater Faculty of the Academy of Performing Arts in Bratislava. In 1958 he presented his first production "Evening of Pantomime" in Bratislava. He continued his studies with Emil Frantisek Burian in Prague, one of the most important founders of the Czech avant-garde. He founded his first pantomime ensemble with Eduard Zlabek, the solo dancer and choreographer of the Burian theater "D34". On March 11, 1960 (premiere of the pantomime comedy "Die Beule"), his fictional character "Kefka", Sladek's alter ego, took the stage for the first time. Sladek's view of pantomime differs significantly from that of his French colleagues. Even in his first productions He put the focus on working with his ensemble Sladek returned to Bratislava with his ensemble in 1962. Initially at the Slovak National Theater, he took over the management of a theater studio for pantomime, cabaret and drama in Bratislava in 1968. They were attacked on August 21, 1968 Warsaw Pact armies left Czechoslovakia and forcibly ended the promising "Prague Spring". In the same year, Milan Sladek left his country and moved with part of his ensemble to Sweden and from there to the Federal Republic of Germany in 1970. Cologne became his second home . 1974 opened Wed lan Sladek here his "Theater Kefka", which at that time was the only permanent pantomime theater in Western Europe. In 1976, on his initiative and under his artistic direction, the international pantomime festival "Gaukler" was founded. Organized for twelve years in cooperation and with the support of the city of Cologne, it was considered one of the best of its kind in the world and earned Cologne's reputation as the "Mecca of pantomime". From 1979 an intensive,
Over 25 years of continuous collaboration with the Goethe Institute and the Franco-German Youth Office – on tours, festival appearances and guest lectureships in more than 50 countries around the world. In 1987 he was appointed professor to head the pantomime department at the Folkwang University of Music and Performing Arts in Essen. After the fall of the communist regime, Milan Sladek returned to his homeland for the first time in 1989. In 1994 he became the director of the Arena Theater in Bratislava. He initiated the restoration of the historic arena building and until June 2002 headed the newly founded "International Institute for Movement Theater". Then he returned to Germany in order to take part in various international projects from Cologne, in addition to his own artistic work.
He has received numerous awards for his artistic work: 1963: Prize of the Ministry of Culture (Prague) – 1965: Grand Prix de Nancy – 1967: First Prize for Directing (Istanbul Theater Festival) – 1968: Prize of the Ministry of Culture for the 50th anniversary of Czechoslovakia, Leopold Daniels Prize (USA) -1998: The Golden Bull of the City of Bratislava- 2000: Ludovit-Stur-Award by the Slovakian President Schuster & Federal Cross of Merit 1st class, awarded by Federal President Rau- 2009: Prize for his life's work (FestivalGagy Slovakia) – 2016: "Trebbia Foundation" , European award (Prague) – 2017: Bauturm-Kunstpreis (Cologne) – 2018 silver medal of the Prague Academy of Performing Arts – 2019: Doctor hc of the Academy of Performing Arts (Bratislava).
RADIM VIZVÁRY 
Radim Vizváry is a mime artist, performer, director, choreographer and educator. He is one of the most distinguished and internationally acclaimed figures in contemporary European mime. He holds a doctoral degree from the Music and Dance Faculty of the Academy of Performing Arts in Prague.
He won the Czech Actors' Association's Thalia Award in 2016 and the International Theatre Institute's ITI medal in 2018. He has been listed in the Oxford Encyclopaedia since 2014. His performances Uter Que (2013) and VIP (2018) received nominations for the Theatre News Award. His work has been recognized by a range of other awards both at home and abroad. In 2018 he was awarded medal by International Theatre Institute for outstanding long-term commitment to the performing arts. 
He has over one hundred performances to his name as author, performer, director, dramaturge or choreographer. He has performed throughout Europe as well as in North America, Asia and Africa. His performances e.g. at the Korzo and Nederlands Dans Theater in the Netherlands, at the Atlas Performing Arts Center in Washington, D.C. or at the Hainan Centre for the Performing Arts in China have all won critical acclaim. He is the founder and artistic director of the Mime Prague theatre company and the co-founder of the Tantehorse ensemble.
Radim Vizváry teaches at the Department of Non-Verbal Theatre Music and Dance Faculty of the Academy of Performing Arts in Prague. He spent three as an educator years at Die Etage in Berlin. He collaborates systematically with the TeaK Theater Academy in Helsinki and the Academy of Arts in Cairo. He has also worked with Academies in China, Poland, Italy, Spain, etc.
He is currently based at Theatre BRAVO! in Prague. As choreographer and director, he collaborates with the National Theatre in Prague. He is also active in the contemporary circus area, he collaborates with the Cirqueon New Circus Centre in Prague and Losers Cirque Company. He is director of the international pantomime festival Mime Fest and the artistic director of the international street theatre festival Comedians in the Streets.
"Vizváry is undoubtedly the greatest figure of contemporary mime, capable of encompassing both its present and its classical heritage." Ladislava Petišková, Taneční aktuality.cz
Additional information: https://cs.wikipedia.org/wiki/Radim_Vizváry
Mimenstudio Dresden
Ralf Herzog's 45 years of stage work and the thereby initiated tradition of classical pantomime is the core of the association Mimenstudio Dresden e.V. His earnings are beside his own productions the education of numerous students, the art direction of the company Mimenbühne from 1992 till 2018, the management of an own stage for pantomime from 1996 till 2018 and the organization of the international Pantomime Festival Dresden. 
In August 2018 Ralf Herzog handed over the art direction of the company Mimenbühne and supports the association as teacher and artistic coach. Since then the association Mimenstudio e.V. is managed by a strong team consisting of a new president and former student Michael Meinel and additional voluntary working members. The vision for them is to maintain and further develop the art form of pantomime in Dresden and Saxony as a tradition. Currently the association works on the further development of the communication network on local as well as international level, the organization of exchange days, training courses and the continuation of the 35 years old international pantomime festival in Dresden.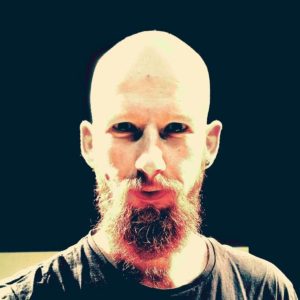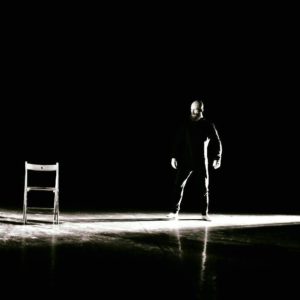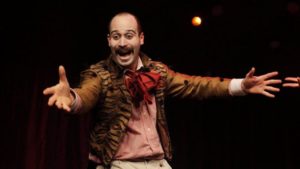 Lukáš Šimon
Graduate of the Faculty of Pantomime (today the Faculty of Non-Verbal Theater) of the Academy of Performing Arts in Prague (HAMU). From 2015 to 2017 he worked as a secretary at the Faculty and since 2016 he is a teacher of pantomime and physical mime there. He completed a semester-long pantomime internship at Die Etage in Berlin. He is also a lecturer of circus disciplines for children and youth at circus centre Cirqueon. He performs as a mime at Image Theatre in Prague, is a member of theatre groups of Sacra circus, Teatr Novogo fronta and is a regular guest performer at the National Theater and at Rockopera Prague. As a lecturer he regularly teaches pantomime, nonverbal theatre and circus arts at festivals both at home and abroad.
Anton Eliaš
Anton

 studied acting at the Conservatory in

 Košice and subsequently also studied pantomime at HAMU in Prague.

 

He enriched his experience

 at


movement workshops from internationally recognized artists (Miroslav Kasprzyk, Michal Hecht,

 Radim Vizváry, Milan Sladek, etc.) He regularly performs as a movement performer at National

 theater, at the theatre Minor in Prague and he also

 performed in the works of leading Czech and foreign artists (Radim Vizváry,

 Magdalena Švecová, Dan Špinar, Martin Talaga, etc.).
In 2018 he was nominated by the Czech Dance Platform for
 dancer of the year.
Mime Studio – Lukáš Šimon & Anton Eliaš
Mime Studio is a newborn group of professional mimes based in Prague, Czech Republic. Current members are: Lukáš Šimon, Anton Eliaš and Valéria Daňhová
Performance: ROBO ERECTUS
I don't smoke, don't drink, don't get old, don't require any attention and don't have any feelings. I am a robot. And a nuclear bomb has changed my life… it's quiet. Just dust and rubble everywhere in a barren landscape. No signs of life anywhere. The last two survivors are in a robot factory. A long journey awaits them – without emotion, destination or assistance. A journey into a world where they have never been.
A journey full of discovery, exploration… and contemplation. Where should they go if there's nobody to show them the way? Watch their story unfold in this original movement performance created by Lukáš Šimon and Anton Eliaš.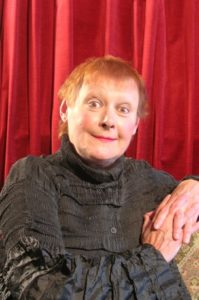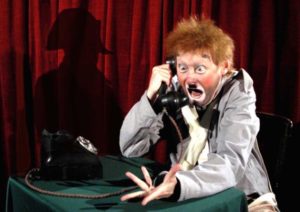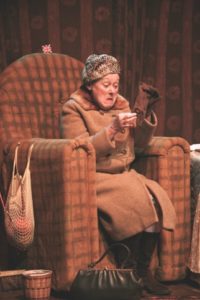 Nola Rae
Born in Sydney, Nola immigrated to London with her family in 1963 to train as a dancer.
After training at the Royal Ballet School in London, she danced at Malmö Stadsteater and Tivoli Pantomime Theatre in Copenhagen, before studying mime with Marcel Marceau in Paris. After working with La Troupe Kiss, Friends Roadshow and the Bristol Old Vic Company, Nola founded the London Mime Theatre in 1976 with her partner Matthew Ridout. Her work has been seen in 68 countries to date.

In 1977 she instigated the London International Mime Festival, which celebrated its 44th edition in January, 2020

Nola's early solo sketch shows mixed mime, dance, clowning, puppetry and controlled lunacy.
In 1990 she radically changed her style and began presenting full length comic dramas. These included Elizabeth's Last Stand and Mozart Preposteroso, Exit Napoleon Pursued by Rabbits, both directed by John Mowat, with whom she created Shakespeare the Works, a wordless presentation of Macbeth, Hamlet (for two hands), King Lear and Romeo and Juliet. This popular show toured to 26 countries over 3 years.

Nola has directed clown versions including: Garcia Lorca's The House of Bernarda Alba and Strindberg's Miss Julie in Sweden, Ibsen's The Wild Duck in Norway, Bram Stoker's Dracula the Clown in Romania and The Three Musketeers in Austria.

Broaden Your Mime and The Clown Speaks without Words are Nola's workshops dedicated to letting the body do the talking.

Her awards include the Charlie Rivel Medal for Comedy at the Festival of Amandola in Italy, Total Theatre Lifetime Achievement Award in Edinburgh, and in 2008 she was awarded an M.B.E. honour by the Queen of England for her services to Drama and to Mime.
Website: www.nolarae.com        Youtube: Nola Rae Selections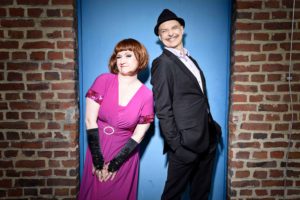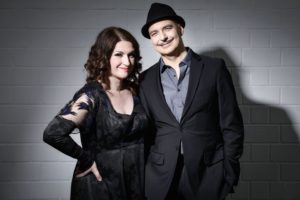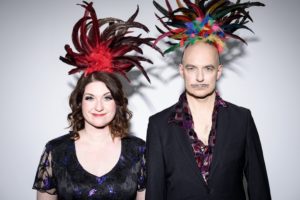 Deana and Holger Ehrich
Deana Ehrich (Kozsey)
was born in Zagreb (CRO), grew up in Germany
studied theatre- and film studies and Slavic studies at University of Bochum and "Freie Universität Berlin"
graduated in mime at the Performing Arts School DIE ETAGE Berlin 1996.
Since then she is working as a performer, director and teacher.
Holger Ehrich
graduated in theatre- and media-studies at University of Bochum (GER)
artistic director "Welttheater der Straße" and "Kleinkunstwochen Schwerte" (2018-present)
artistic director "International ComedyArts Festival Moers" (2006-2018)
Holger Ehrich enjoys creating in different formats. Among his collaborations with other artists are an exhibition (2016), a bike-tour with site-specific theatre productions (2014) and an audio-tour for European-Culture-Capital program "Ruhr2010".
External links:https://duodiagonal.de/
Duo Diagonal
Founded in 1999, Duo Diagonal combines mime, physical comedy and contemporary clown art. The heart of their productions is visual theatre, but they also incorporate language and music.
To date they created the feature-length productions "Lolo Zng – a galactic evening", "Glamour & Disaster" and "Branka & Roger", as well as several shorter and mobile performances.
Beside their stage performances they create
site-specific productions, like a theatrical tour through the Ruhrland Museum (2000-2002)
video productions, like the music-video "Du bringst mich um…" together with singer-songwriter Johanna Zeul (2020)
unique formats, like "The Smallest Cabaret on Earth", a 5-minute-extravaganza in a small tent for for eight guests per show (premiered 2019)
The Germany-based Duo Diagonal tours internationally and performed in Japan, South Korea, Hong Kong, Netherlands, Germany, Austria, Italy, Rumania, Poland and Switzerland.
Their productions have been awarded a.o. at KölnComedyFestival ("Kölner Applaus 2019"), Internationales Usedomer Kleinkunstfestival, Heilbronner Lorbeeren.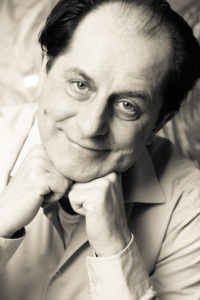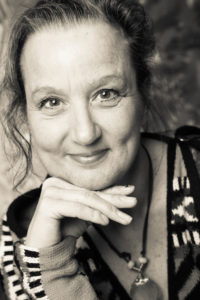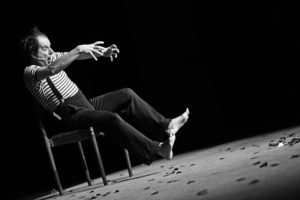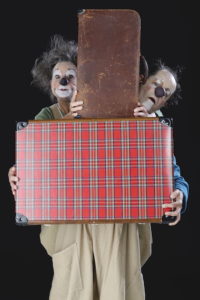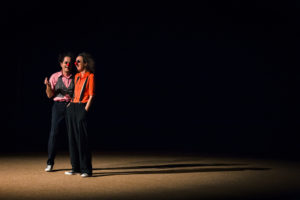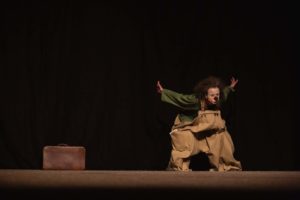 Pohyb's and Konsorten
Maike Jansen and Stefen Ferencz created P's & K in 2004. Since then they have been working together as a double act, touring nationally and internationally with their own devised shows, reaching audiences of all ages.
Mission statement
We aim to create entertaining visual theatre using a minimalist approach. We want to excite the imagination of old and young and give pleasure to those watching. We strive to reach out to those communities with little or no access to theatre.
We use a multifunctional set that is easy to transport, light and sound can be operated directly from the stage.
Our shows are versatile, feeding from the direct contact with our audiences, often taking elements from the comedia del arte (lazzis) that allow us to incooporate their response to our performance.
In our productions you will find a wonderful mix of slapstick, clowning, mask work and physical theatre.
During the devising process we focus on the individual possibilities of the actors and the ever changing relationship between them to create original stories with depth, humor and poetry that are exciting and full of esprit – stories that can be understood without words and beyond cultural bounderies.
Stefen Ferencz
After varios workshops in the art of mime and physical theatre, Stefan- slowakian metal worker and fireman, started to perform slapstick as a solo artist in the CSSR. When the iron curton fell, he studied mime at the Folkwanghochschule Essen by Milan Sladek in Germany and became a founding member and for 14 years part of the world famous mask-theatre company 'Familie Floez' in Berlin.
In 2004 he also started to work with Maike Jansen and they created "pohyb's und konsorten".
Maike Jansen
Actress and director Maike Jansen was born into a family of thesbians. In 1987 Maike decided to study 'Clowning-and Physicaltheatre' at the 'Scuola Dimitri' in Versico, TI/CH with the aim to create her own work.
After her graduation in 1990 she moved back to Germany, started performing as a solo-artist and worked as actress, dancer, assistance director and director in circus and theatres.
From 2000 on, Maike continued her work as a freelance director and soloartist and producing new productions in co-operation with other artists, including a production with Familie Flöz and an invitation to lead a theatre-project in Burkina Faso. From 2004 on she also started to work with Stefan…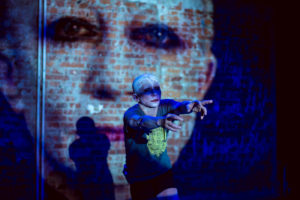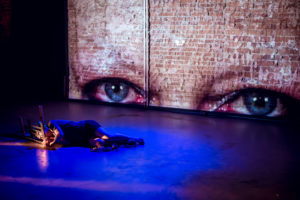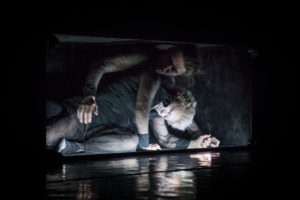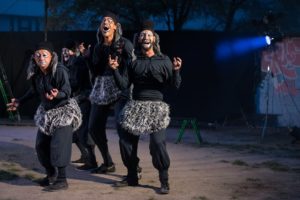 Teatr Novogo Fronta
The origin of Teatr Novogo Fronta lies in St. Petersburg, Russia, where this theatre company was established in 1993. Their early work resulted from experiments in the field of the relationship between the actor's body – the only material being used by the actor – and the space of the event. The first performance "Vremja Durak" (The Time The Stupid, '94) was presented on their first European tour and its theme was the fear of what the future in Russia might hold. After the tour, Teatr Novogo Fronta settled in Prague, Czech Republic.
Teatr Novogo Fronta's creativity and stage presentation is impressive both in its scale and variety, ranging from street theatre and improvized sets to exacting and directed plays on classical theatre stages. Theatre critics describe their work as "bitter dance grotesque," "divided dance," or compared their movement act to butoh. Since its inception, Teatr Novogo Fronta has performed dozens of performances all over the world.
Performances of the Teatr Novogo Fronta are constructed from images which stand on the frontier between mysticism and abstraction, circus art and modern dance, where the main force is the action, improvization and tension amplified by the ridiculousness of human tragedy.
At present the group is touring with the new open-air performance Causa fatalis and children street show Jungle Joke.
Newest collaborations counts Israeli, Indian, German artists and more.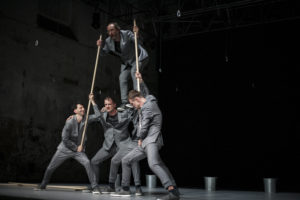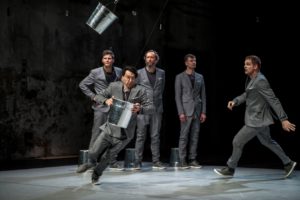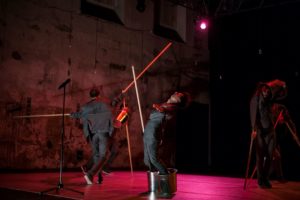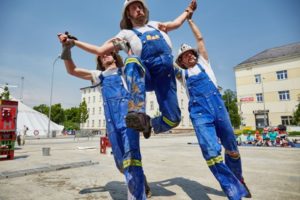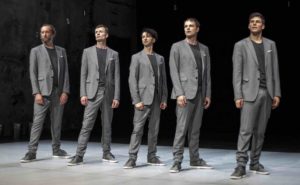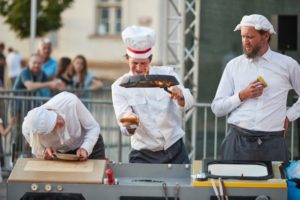 Squadra Sua
currently a trio of clowns / mimes was initially founded as a duo ( 2001 ) by Roman Horák and Robert Janč. By that time Roman had just started studying  Mime at the Department of Nonverbal Theatre and Comedy at the Academy of Performing Arts in Prague. Meanwhile Robert had gathered several years of experience performing with the legendary Teatr Novogo Fronta, one of the first renowned physical theatre companies in the Czech Republic at the time. Being an emigrant child, Roman  was always fascinated by mime as a form of body language capable of expressing meanings beyond words. Sharing this passion with Robert, they began creating comedy mime numbers performed at a popular festival in Kino Aero / Prague Žižkov. With Lukáš Houdek, the third clown to join the group, fascination with the greats of movie slapstick, such as Chaplin, Keaton, Laurel and Hardy or the Marx Brothers, as well as with the European clown tradition, became an integral  part of their artistic kitchen.
Having finished the second instalment of their Heroes Trilogy, a series of street shows, they started cooperating with international masters of clown and comedy theatre, such as Ami Hattab, Aitor Basauri, Daniel Gulko or Jos Houben, who directed their latest show Across in cooperation with the splendid director Veronika Riedlbauchová. Together they helped refine a specific Squadra Sua style, which is a unique and subtle blend of physical clowning and mime that has kept the audiences laughing across the many shows the ensemble has produced to date.
In Germany mime is deeply entwined with Marcel Marceau, the French theatre hero who created the tragicomic clown, Bip. In Europe, particularly in the 1970s, performances by Marceau and Samy Molcho proved that mime was not a theatrical form to be easily dismissed. Back in 1909, theatrical genius and co-founder of the modern "director's theatre" Max Reinhardt also relinquished the spoken word in his sensory theatre experiments.
 Bodecker & Neander have been producing their work for over 10 years, during which time they have captivated audiences and the press in more than 30 countries. Schwerin-born illusionist Wolfram von Bodecker and Paris-born Alexander Neander met whilst studying under Marcel Marceau in Paris. They graduated from his legendary school then toured the world as his stage partners before forming their own company. Their exceptional brand of visual theatre is packed with magic, the finest humour and illusion. 'Mime' is derived from the Greek pantomimus meaning 'imitator of all'. Bodecker & Neander use the term 'visual theatre' to describe their work: Silent theatre brought to life by a deft combination of mime and movement, masque, clownery, slapstick and physical theatre that also integrates elements of film, magic lantern and black box theatre.
No wonder their work ignores the boundaries of theatrical genre. The stories are joyous and enjoyable, thought-provoking and tragic. Mime makes room for the viewer's own interpretations – openings awaken the imagination.
With their visual theatre, Bodecker & Neander carry the audience to the country of their desires, to utopia. Two travelers between these worlds prove to be faithful guides who guarantee all sorts of theatrical, earnest adventure. We meet a world-famous pianist who has much to learn from the man turning the pages of his musical score. A simple music lesson turns into a nightmare. An Asian fairytale shows us a world where death and beauty sit side-by-side. Follow Light was developed using a grant and premiered at Dresden's Societaetstheater. Press reception was rapturous:
"… mime at its best. The audience at the premier were so excited they went wild in the interval – clapping and stamping their feet. And again at the end. Justifiably so." (SZ)
Collectif des Arts du Mime et du Geste
Members:
Alexandre Schreber, Anne Vercasson, Arianna Fernandez, Barbara Mangano, Benoit Turjman, Celia Dufornet, à fleur de Peau, Cie Comme SI, Cie inextenso93, Claire Heggen, Compagnie Choc Trio, Compagnie Discrète, Compagnie Hippocampe, Compagnie Mangano Massip, Cotillard et compagnie, Ecole International de Mime Corporel Dramatique, Elena Serra, Fiat Lux, Francis Perrin, MIME FPAO, Fool's Cap Theatre, Garance Théâtre , Geraldine Moreau, Groupe Geste/Raclot, Jean-Jerome, Hanako Danjo, Iskra theatres, La Volga, Le Corps Sauvage, Les P'tites Grandes Choses, Le Théâtre des Silences, Les Elephants Roses, Mime de rien, Moveo, Muriel Roland, Pas de dieux, Platform88 , Pascal Guillot, Theatre Diagonale, Théâtre des Grands Chemins, Théâtre l'Ecotuille, Théâtre des Silences, Théatre du Mouvement, Troisieme Generation, Véronique Musicianisi, Vahram Zahyan 
Valérie Bocheneck, Zinzoline Theatre, ZAI compagnie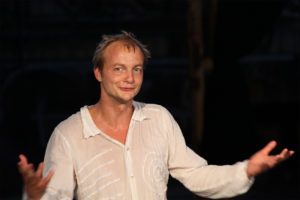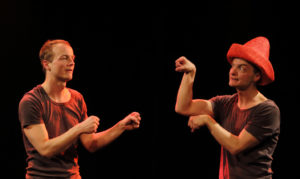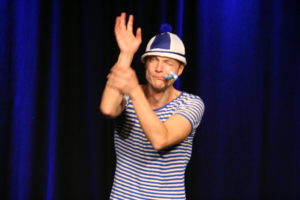 Larsen Sechert – Knalltheater

Larsen was born in East Germany and finished Theatre Studies in Leipzig. He completed a Clown education in Konstanz.
Since 2003 Larsen appears as Clown Gerno Knall for Children or with his Knalltheater for adults on festivals and many places in Leipzig

and Germany.
Larsen also organizes the Leipziger Street Festival and leads different theatre groups in social fields.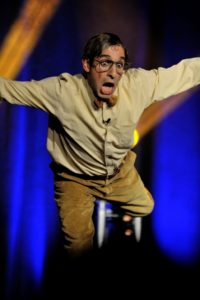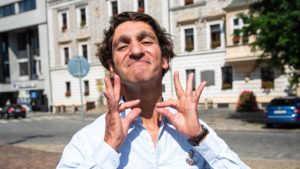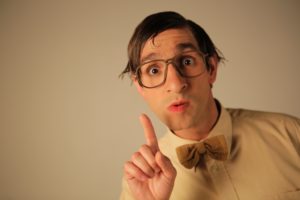 Benoît Turjman is a mime, actor, author and coach in physical acting. He's been trained at Marcel Marceau's Mime School. Since his debut as a stuntman, he has performed in over 30 shows, from commedia dell'arte to circus, opera to cabaret, and stunt shows to mime. In 2016, he created his first solo show "Le Voisin" ("The Neighbor"), warmly acclaimed since then in France, Europe, Asia and Africa. For "The Neighbor", he has been awarded in many french comedy festivals and by the French National Drama Authors and Composers' Society (SACD, 2018).
Benoît is also known in France to have performed in Isabelle Mergault's award winning French movie You Are So Handsome (french academy award Cesar for Best 1st Movie) and to be member of the cast of major Netflix TV show Emily in Paris (season 2). He collaborated on a FX sequence in Bye Bye Morons of french multi-awarded director Albert Dupontel. He was stunt double for Rowan Atkinson in Mr Bean's Holiday.
Benoît has been "script-doctor" for companies and a large range of shows and has given lessons and masterclasses in mime and commedia dell'arte to conservatories, festivals and drama schools (such as University Paris 8, Académie Fratellini superior school of circus…) He participated in educational and artistic programs for the french National Museum of Contemporary and Modern Art (Centre Pompidou).
"I love telling joyful and sensitive stories. I have always longed to making mime and pantomime accessible to the largest audience, whether with my shows or workshops."